The full moon walk at the Iguazu Falls is a very interesting tour at night.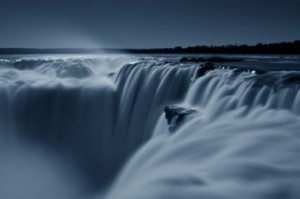 Watching the Iguazu Falls in the light of the full moon is a fascinating experience to live in your vacation package in the Iguazu Falls of Argentina.
Every month, 5 days a month while the full moon occur you can take this excursion, beautiful and different.
The full moon tour to the Iguazu falls start at the entrance of the National Park Iguazu. From there, you will go by train to the Garganta del Diablo (Devil's throat) station to walk through the catwalks and visit the balconies.


The wonder of this tour is a rainbow formed by the light of the moon! After such a fascinating experience, you will come back by train to the visitor center, and from there you have to walk to the restaurant La Selva where it offers a complimentary cocktail for all passengers.
Duration: 3 hours.