Iguazu Falls, Argentina Travel Tips
1 – How many days you should go to Iguazu Falls?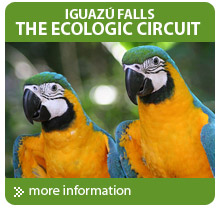 Enjoy Iguazu Falls will take at least 3 days, 2 nights. Visit the Falls from the Argentine side with a full day excursion and take a half day excursion on the Brazilian side. If you want to devote two days to Argentina, remember to keep your entrance ticket of the first day, so that on the second day you visit again the Argentine Park you only will pay the half.
2 – When traveling to the Iguazu Falls?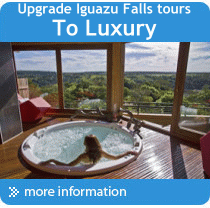 All year you can visit the Iguazu Falls, but keep in mind that:
There are different times of the year with a massive influx of tourism, both domestic and international: Easter, July ( school holidays) and New Year.
Winter has got an irregular weather, so you should check the forecasts a few days before in order to pack the clothes.
3 – What to see?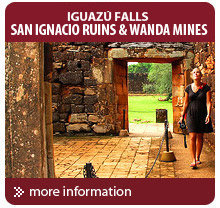 Iguazú National Park (Argentina) or the Argentine side of the Falls: Offers various circuits that allow you the assessment of Iguazu Falls from different perspectives.
Iguaçu National Park (Brazil) and the Brazilian side of the Falls: Offers a panoramic view of the falls.}
4 – What to pack?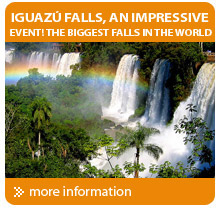 Valid passport since it depends on which side the hotel is located (Brazil and Argentina) note that you will cross the border to go to one of the parks so check if your country need VISA to enter Brazil or Argentina.
Bring insect repellent.
On the catwalks in the Iguazu falls on the Argentine side you will have to walk a lot, so it's important to wear comfortable shoes.
The hot days bring water and a hat for sun protection.
If you make a boat excursion (Great Adventure Boat Safari etc.) Bring a swimming clothes because you will be completely wet.
5 – How to move from one place to another?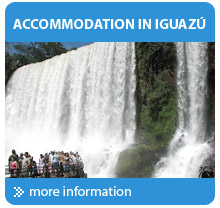 Distances are important. You have to provide the transportation to and from the airport and from the hotel to and from the two national parks. Public transport has got low frequencies, so you will lose valuable time. It is preferable to contract transfers in advance. The tour packages are a good choice, including transportation, hotel and park tickets.